"When you consider that the teen years are a period of intense growth, not only physically but emotionally and intellectually, it's understandable that it's a time of confusion and upheaval for many families. Becoming a young adult is exciting, difficult, and scary for both parents and teens. It is a time of increasing independence and change, no matter what the situation. Learning to be independent does not happen overnight. Just like getting a driver's license, it occurs over time and in steps."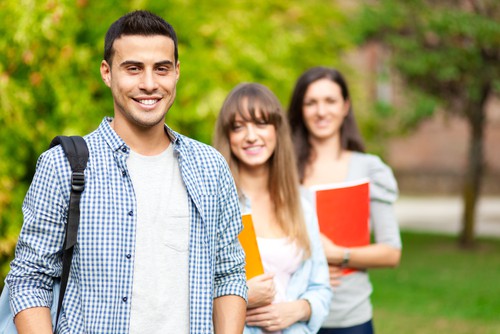 There is no doubt that for most families, the teen years present a challenge for both parents and children.
Middle School is not fondly remembered by most who attend.  It is often fraught with scary body changes, bullying by peers and a new surge for independence.  This leads to passive-aggressive behavior ("I'll do it in a minute"), self-consciousness ("What are you staring at?") and self-doubt ("I'm not good at anything.") and/or over-confidence ("Well, I thought I could do that.") and of course moodiness ("Leave me alone.").
High School is usually better for most.  It is a time to really begin defining ones self and realistically contemplating the future.  Skill development is accelerated to prepare for college or job training programs.  Talents are perfected.  Social skills are honed and relationships take on more of a serious nature.  Peer pressure is at its max and in today's teen society there are more tempting sidetracks than ever.
During adolescence, kids need their parents more than ever.  Research shows that a positive family environment including fun family activities, open parent-child communication and the encouragement to participate in positive extracurricular and community activities, teens are able to navigate these years with relative ease…
Read more: http://childdevelopmentinfo.com/ages-stages/teenager-adolescent-development-parenting/