Relationships are an important part of our life; they are great when they are harmonious and nurturing, and they are confusing and painful when they are not. Being in love is a wonderful feeling and can be devastating when love isn't reciprocated.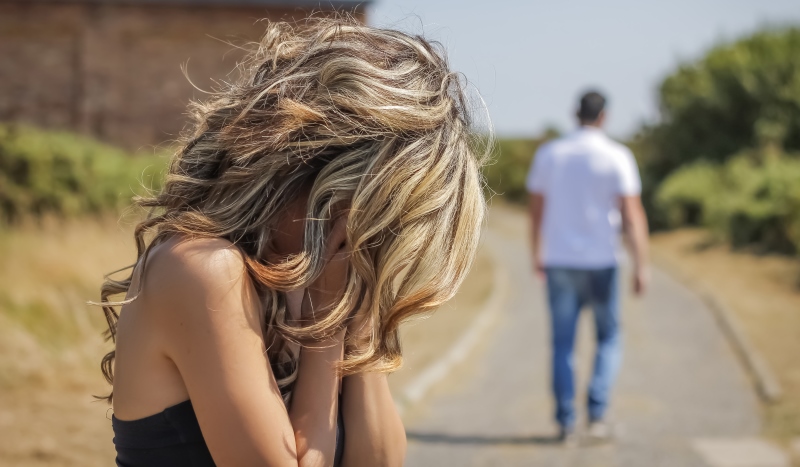 True love and commitment are rare to find but most of us spend a good portion of our time trying to seek out that comfort zone that only comes with a relationship. A lot of times relationships are not based on love at all but are these called casual? No! Sometimes people feel so averted by the idea of being in a "casual relationship" that they would rather choose to live with the delusional white lie that their relationship actually exists. That is why a majority of the relationships end, as they might not always be based on two people genuinely being interested in each other but two people who are just trying each other out. This could be due to several reasons: loneliness, set ups, peer pressure, social stigma that everyone needs to flock in twos, social status, sextimacy (confusing physical intimacy with emotional intimacy), a power play for a better self-image with one-sided love situations, denial of being used when you're the loving party in the one sided love situations, because all your friends are dating and you wish to fit in, and then my personal favorite, the dire need to have someone that you can call girlfriend or boyfriend.
People can be sick, twisted and difficult to understand, not because they are terrible human beings playing with each other's emotions and spreading around the epidemic of emotional damage but because living in denial is always easier than seeing things for what they are and a lot of people just run around the world in a need to be fixed when in reality they are just breaking more and more people on that quest. So if you are ready to take off the love goggles and see if your relationship is made up in your mind or not, here it goes!
1. Your partner is disrespectful.
Love is not the butterflies in your stomach or the hormones surging through your veins for the evolutionary purpose of mating. The key ingredient for love is mutual respect. If your relationship is abusive in any manner, it is as good as nonexistent. If you think you are entitled to being treated as a princess and your boyfriend merely exists to build you a throne, you don't love him; he's just a fix for your self-esteem issues. And if you think having an upper hand over your women by playing games, you are no better! If mutual respect towards each other's existence, interests, profession, contribution to the relationship, time, space, bodies or anything else does not exist, then you are just either counting the days until you get sick of each other and break up or get stuck in toxic mess for eternity that will not let you grow in any way.
2. The allure of being emotionally unavailable.
Sometimes all our minds want is the challenge, so are you really into this person or is the fact that this person emotionally unavailable that draws you towards them? People have valid reasons for being emotionally unavailable; don't break through someone's walls just to realize that you did it for the challenge and now that you're in, you don't find them as alluring. A lot of people get very sucked up into this fascination and build something in their head that is completely nonexistent for the other person. The only time you should consider being involved with an emotionally unavailable …
Read more: http://thoughtcatalog.com/vineeta-tyagi/2014/06/12-signs-youre-in-a-one-sided-relationship/