Massage is a very good relaxation technique and a useful therapy for various problems. Considered a luxury in the past, massage therapy has become a big part of personal healthcare.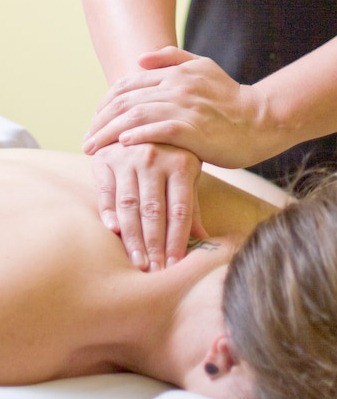 his month's research summary brought to you by the Massage Therapy Foundation features a study completed by Adam Perlman and colleagues entitled, "Massage Therapy for Osteoarthritis of the Knee: A Randomized Dose-Finding Trial." There are three things that we really like about this published research.
First, it calls attention to a condition that most massage therapists address frequently. Second, it is the first study that looked at dose to inform how much massage is needed to achieve good outcomes for this condition. And third, it resulted in a massage protocol that was respectful of the individualized nature of practice.
Like many degenerative joint diseases, osteoarthritis (OA) of the knee is painful and limits function. Typical drug therapies are not always helpful and have unpleasant side effects. Six years ago, Dr. Perlman and his team reported the results of a pilot study that offered massage therapy as a feasible, safe and potentially effective treatment for the 27 million Americans that suffer from this condition. The purpose of the current study was to define the "optimal dose" of massage therapy for OA. Once determined, the optimal dose can be used in a more sophisticated study to expand on the current findings.
Participants in the study included 125 adults at least 35 years old with radiographically confirmed OA of the knee and pain rated between 4 and 9 on a 10-point visual analog scale. Along with a wait list control group (usual care), participants were randomized to one of four regimens in which time and frequency (dose) of massage varied:
30 minutes/week for 8 weeks (240 minutes total);
30 minutes/biweekly for 4 weeks followed by 30 minutes/weekly for 4 weeks (360 minutes total);
60 minutes/week for 8 weeks (480 minutes total); or
60 minutes/biweekly for 4 weeks followed by 60 minutes/week for 4 weeks (720 minutes total).
Swedish massage was provided by licensed massage therapists who provided input to develop 30- and 60-minute full body massage protocols specifically for OA of the knee. Although the protocol specified the percentage of time allotted for each body region, the order of the application was flexible to accommodate practitioner a …
Read more: http://www.massagetoday.com/mpacms/mt/article.php?id=14640