"One of the most efficient and eco-friendly methods to keep insects at bay is by housing or growing plants that have insect repellent properties in them. There are ways to keep bugs and insects away besides drowning yourself in bug spray.  Keeping your growing areas as insect free as possible will help your vegetable garden stay productive and your ornamental beds attractive. For a more green approach, try growing some  insect-repelling plants around your yard."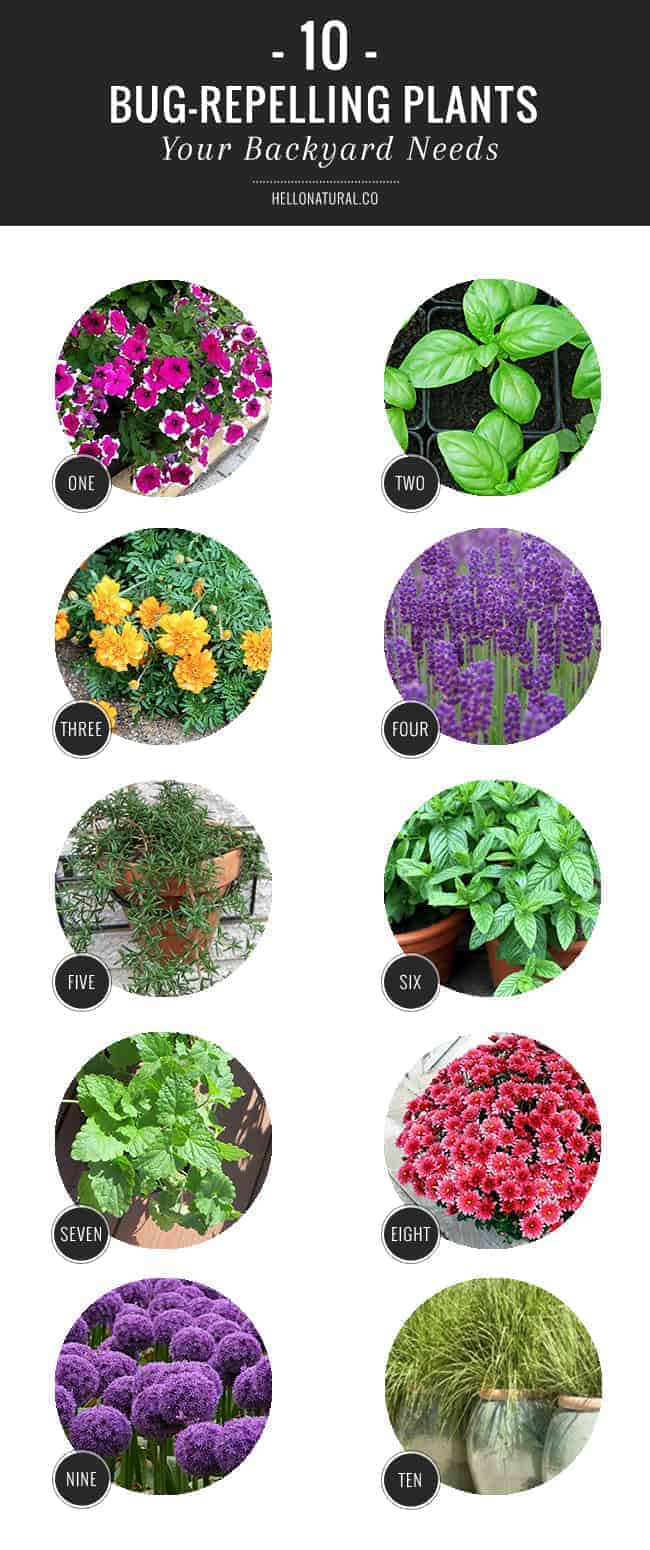 If there's anything I've learned from spending 30ish summers in Minnesota, it's this: Nothing ruins a patio party faster than mosquitoes (except maybe ants…or biting flies). Mosquitoes, flies, beetles and other pesky party poopers are mega-annoying when you're trying to enjoy the outdoors—and even worse when they make their way inside—but there's no need to spray down your yard with industrial-strength insecticide.
Just like how they can clean the air indoors, a few strategically placed plants will help ward off insects, allowing you to dine al fresco in peace.
Here are 10 bug repelling plants to try. And not only will these ward off unwanted critters, but you can use the herbs to make your next cookout even tastier. 
Read more: https://helloglow.co/10-bug-repelling-plants-your-backyard-needs/